Unlock the world of possibilities for your child at Miller's Martial Arts Academy! Sign up for a free introductory class today and watch your son or daughter embark on an exciting journey of self-discovery and growth. Our dedicated instructors create a supportive environment where kids learn valuable life skills like discipline, confidence, and respect while having a blast. Join us for this complimentary session, tailored to introduce your child to the incredible benefits of martial arts. Give your child the gift of confidence and strength – schedule their free class now and let the adventure begin.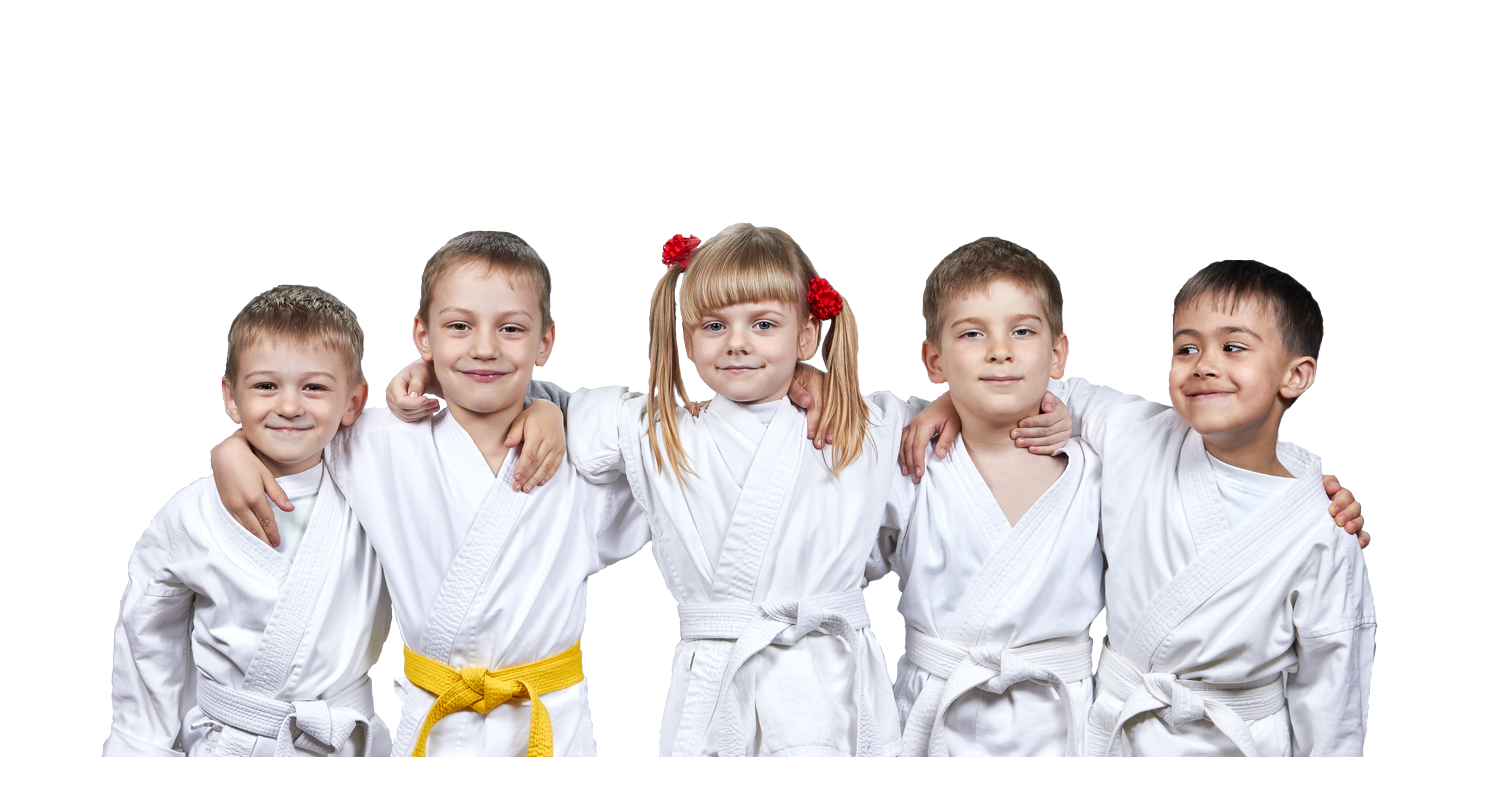 Fun
Martial arts for kids is an exhilarating blend of fun and learning, transforming training sessions into thrilling adventures. Through engaging activities and interactive drills, children discover joy in movement, developing agility, coordination, and strength. The dynamic nature of martial arts introduces exciting challenges, fostering a sense of accomplishment and boosting self-esteem. With lively games that teach essential techniques and encourage teamwork, kids eagerly participate, enjoying every moment of the energetic classes. Martial arts ignites their imagination, turning every practice into a playful exploration while instilling valuable life skills, making it an enjoyable and rewarding experience that keeps them excited to return for mor
Lifesskills
Miller's Martial Arts instills life skills through structured training that fosters discipline, resilience, and confidence. By integrating physical workouts with mental fortitude, it cultivates focus, self-control, and respect. Students learn effective problem-solving, enhancing decision-making abilities and adaptability. The academy emphasizes teamwork and leadership, nurturing social skills and empathy. With a supportive environment and experienced instructors, Miller's Martial Arts hones perseverance, teaching invaluable life skills that transcend the studio, empowering individuals to navigate challenges, build character, and succeed in all aspects of life.
Age Appropriate Programs
At Miller's Martial Arts, we specialize in tailored training for various age groups. For 4 to 7-year-olds, our program focuses on age-appropriate martial arts training, emphasizing listening skills and following directions. Through interactive sessions, we introduce them to their first structured group activity, nurturing social interaction and confidence. Our renowned life skills curriculum supplements their real martial arts learning, promoting discipline and respect. Ages 8 to 12 delve deeper into martial arts techniques while honing life skills crucial for growth. Teens benefit from specialized coaching, emphasizing skill refinement and athletic development. At every stage, we foster holistic growth and proficiency in a supportive environment
What Our Families are Saying
Great experience for children. They will develop coordination, flexibility, confidence, and respect. The instructors care about their students' success. Highly recommend.
My son has been at Miller's Martial Arts for almost a year. It has been a fantastic experience. Each instructor is very patient, caring and eager to teach.
My son enjoys the class and looks forward to going each time. Sherri has been wonderful answering questions and providing any guidance needed throughout our first year at MMA.
I can't recommend this place enough. The professionalism, friendliness and most importantly the take away the kiddos get from martial arts..the discipline, focus, structure, confidence and self defense.
I am not a martial arts expert, but this school has the best instructors I have seen!
They incorporate games into martial art moves/technique making it very entertaining for the kids and keeping them engaged and motivated.