Sorry….
there is no secret.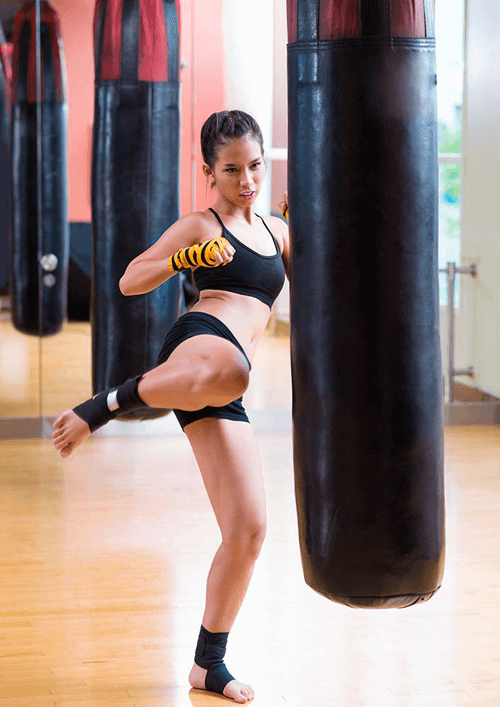 Ok…….well there sort of is it has to be FUN!!!! There are fundamentally two human needs.
Consistency: Being familiar with what you are doing.
Variety: Varied experiences that keep whatever you doing interesting.
Theses ideas may sound like they are at odds with on another. They are…..but understanding these ideas drives us to make our workouts fun, varied, cool, hip. However, reguardless of your shape on fitness level we will do our best to challenge you where you are.
Our expert instrustional staff will give you a great workout using different equipment SEE BELOW
Fitness Kickboxing (up to 800 calories an hour)
Get ready to "glove up"! Gloves are included with your introductory class, and our instructor will teach you all that you need to know get in great shape with our class.
Kicking ………..Punching ………Knees …………Elbow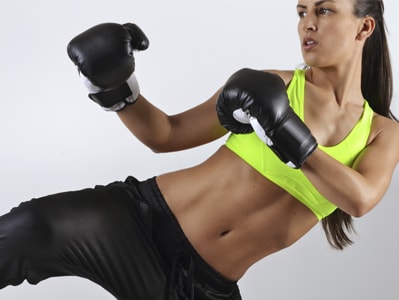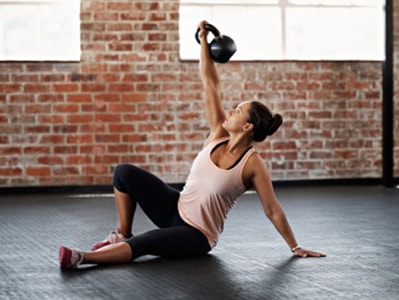 Kettlebells
Kettlebells are used by Cameron Diaz to Hugh Jackman as a creative resistence exercise. You will learn proper form and skills to add this varied workout tool to your KickXin class!
Cage Bags
Another way our program is different is that we use our cage bags (floor MMA bags). There is a different feel to using these bags to knee, elbow, carry, row, squat.