Welcome to Miller's Martial Arts Academy!
Miller's Martial Arts Academy in Kirkland, WA was founded by Korbett Miller 25 years ago.
Through our outreach in the community and close relationship with the Parks & Recreation department and local schools we have quietly developed one of the most life changing martial arts programs in the country.
At Miller's Martial Arts Academy, you are in good hands. It is our mission to help you and your family keep mentally, emotionally and physically healthy through our fun martial arts lessons that have been proven to be great activities for your son or daughter.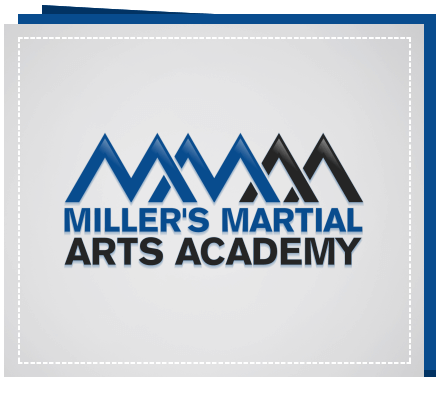 Our school has been a fixture in the Rose Hill Neighborhood of Kirkland, Washington for the last 20 years. Our young students go on to be leaders in life and many have become one of our martial arts teachers too. Martial Art Schools and Kirkland Kids Karate lessons seem to spring up here and there, and then go away. Our commitment to community service whether that be through our relationship with Kirkland Parks and Recreation, or our fundraising efforts for Mark Twain, Peter Kirk, Ben Franklin, A.G.Bell and Rose Hill Elementary is vital to our longevity in Kirkland.
Martial arts is about learning how to make people into better versions of themselves and make our community better. Our martial arts program caters to both kids, teenagers and adults to help them learn outstanding martial arts skills.
Click above for the program that most interests you or call us right now at (425) 889-9454. We are conveniently located in Kirkland, Washington right off of 85th Street on 122nd Ave NE. No matter which neighborhood you live in (Redmond, Bellevue, Bothell or Woodinville) our school is easily accessible.
Take a few minutes to get to know our instructors and staff members and then be sure to contact us through this site or call anytime at (425) 889-9454.
You may also email us at admin@mmaa.com
Professor Korbett Miller, Owner of MMAA
Charles Korbett Miller, he goes by his middle name, grew up in Monroe, Michigan. He started his martial arts training and received his first black belt (black sash) in Wing Chun Do Gung Fu.
Major Accomplishments
Black Sash in Gung-Fu 1985
B.A. Sienna Heights College 1993
Moved to Seattle to teach Martial Arts 1993
Lived with Sijo James DeMile, Original Student of Bruce Lee
Started Jiu-Jitsu Training with Relson Gracie in 1993
Gold Medal BJJ U.S. Open 2009 Purple Senior 1 Middle Weight
Bronze Medal Pan Ams 2012 Brown Belt Senior 2 Light Heavyweight
Black Belt In Brazilian Jiu Jitsu Awarded by Xande Ribeiro 2012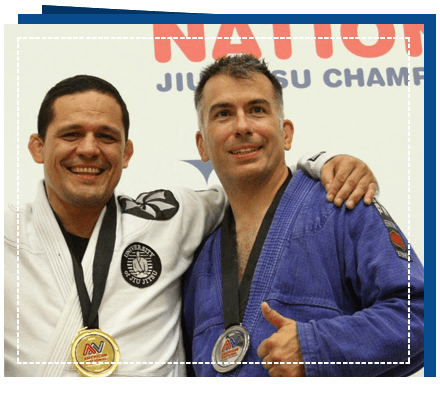 Professors Saulo and Korbett at the American Nationals 2011
Miller's Martial Arts Academy Specializes in